This is a collection of materials pertinent to making the best courses we can make on this platform.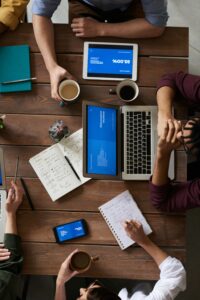 This should also help to highlight good ideas, gloss over some that are less applicable and know where to focus.
Further, the VSOW Academy will develop its own brand within the VSOW ecosystem.  These principles will help this process.
Enjoy and give your comments!
| | |
| --- | --- |
| Module 1 | Course Structuring |
| Unit 1 | What is Instructional Design? |
| Unit 2 | 7 Instructional Design Models |
| Unit 3 | The ADDIE Method - Preview |
| Unit 4 | E-Learning Course Design Checklist |
| Unit 5 | How to Create E-Learning Template that works (2013) |
| Unit 6 | 7 Laws of the Learner |
| Module 2 | Content |
| Unit 1 | Aesthetics using Powerpoint (2012) |
| Unit 2 | How to Create a Clear and Engaging Content Outline for Your Course |
| Module 3 | Assessment |
| Unit 1 | 7 Strategies for Assessment for Learning |
| Unit 2 | 5 Assessment Tips |
| Module 4 | Student Management |
| Unit 1 | WP Courseware Student Management (and some UI updates) |
| Module 5 | Experience and Satisfaction |
| Unit 1 | Online Instruction, E-Learning, and Student Satisfaction: A Three Year Study (2014) |
| Unit 2 | MAYER'S PRINCIPLES FOR MULTIMEDIA LEARNING |